Toy Making & Manufacturing Services
86fashion has been developing custom toy concepts, toy prototyping, and model making for over 40 years. We are your BEST source for complete, personal and turn-key, full-service for any type of custom Toy, Plush animal or toy, Kids Games, Toy Play-set, Action Figures or any idea your entrepreneurial imagination can conceive. In our 40+ years of service, we have designed, engineered and brought to life thousands of toy prototypes, sculpted figurines, sculpted action figure masters, mechanisms and much more. We have created these for individual inventors as well as ALL of the BEST Toy Companies in the World.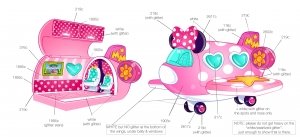 The first step is for us to create 2D toy designs for your approval if you do not have toy designs or image references that are suitable for toy prototyping.
Accessories – 86fashion can also design and fabricate any custom accessories to accompany your new toy idea or invention. We can be create these from toy concept designs we create or technical drawings you provide.
Toy model making and prototype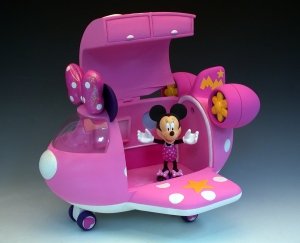 We will create one prototype of your custom toy idea from your drawings or the approved toy design we can create for you. After the toy prototyping is complete, you will be able to hold, hug, test and showoff your Dream Toy product to family and friends and ramp up for production.
Toy Package Design & Branding
We can design your toy product logo, take your toy product photography, create your new toy product packaging.
Take a look at all of the different types of figures we've made so far, from designer's drawings to book illustrations, and original characters to look-alikes of friends and family. There is no limitation!

86fashion Is The Right Choice for Your Next Toy Prototyping Project!
The scope and breadth of our expertise includes product categories such as: Boys toys, Girls toys, Ride-on Toys, Robots and Robotic mechanisms, Play-sets, Action Vehicles, Action figures, Disney sculpting masters, Disney and Warner Bros. Paint Masters, Collectible Dolls, Barbie dolls, Hello Kitty, Roto or rotational molding, Thomas the Tank Engine, Pre-School dolls and Water Babies prototypes, Plush toys, animal plush, teddy bears and puppets. We have also done a considerable amount of vehicle & transportation model making and prototyping for Mattel & Hot Wheels, Matchbox, Johnny Lighting, Ertl Toys, Racing Champs Die Cast and many other, planes, trains and automobiles… motorcycles, NASCAR, NHRA, Off road, dirt track and more.