What does Blind Box/Blind Packaged/Random Assortment mean?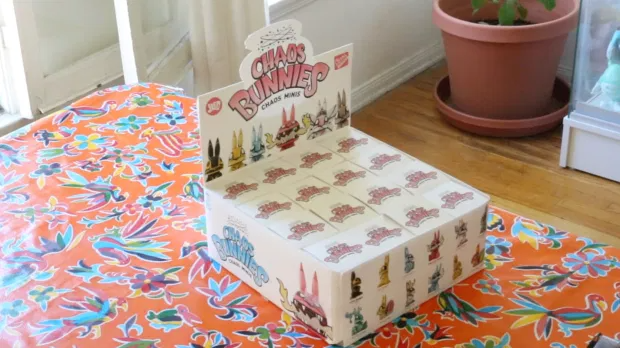 Blind Box or Blind Packaged
means you don't know which specific design from a series you might be receiving. The boxes and/or bags are sealed and we don't know which toy is inside them. It's kinda like buying trading cards, except you don't get a piece of cardboard, you get a cool vinyl toy. Lots of series even feature rare special designs or secret "chase"
vinyl figures
. Every figure in a series is displayed on the side of the box, along with odds of finding each one. You may also see one or two "chase" vinyl figures, which have the lowest odds and are shown in silhouette. Chase figures are super rare and as a result are harder to get than others. Occasionally we include über-mystery figures that aren't even on the box. In the past we've even included hand-made, one-of-a-kind figures by famous artists. Good Luck!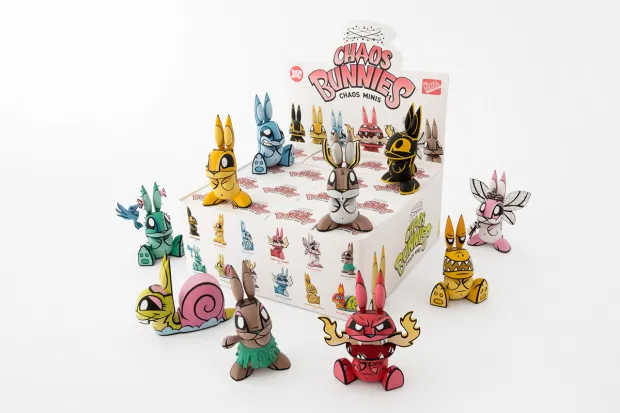 Random Assortment usually means there are a ton of variations and we choose one at random for you. If you order multiple pieces we try to make sure you don't receive duplicates and if you want a specific design you can also ask in your customer notes (at the checkout) and we will try to get you the one you want.
If you want to make your own series of blind box figures,
86fashion
is your best one-stop manufacturer to help you bring your fantastic idea to reality. We can even
make your own chase figures
.
Contact us
and get an instant quote today!