Shanghai Toy Show 2020STS Photo Recap
An annual feast for beast of toys, this year, Forest Park (密林游乐场), as the theme of the Shanghai Toy Show 2020 (STS) BACK TO PLAY was finally carried out from Nov 6th to Nov 8th. The 17,000m² pavilion will be transformed into four season themed scenes: Spring, Summer, Fall and Winter. More than 300 artists and brands from all over the world all present on the show, with nearly 1000 limited edition, exclusives, releases, signings, live shows! There were also huge booth displays such as forest hut workshop, stamping collecting.
What are the highlights of STS this year? Harry up and follow 86fashion to punch in!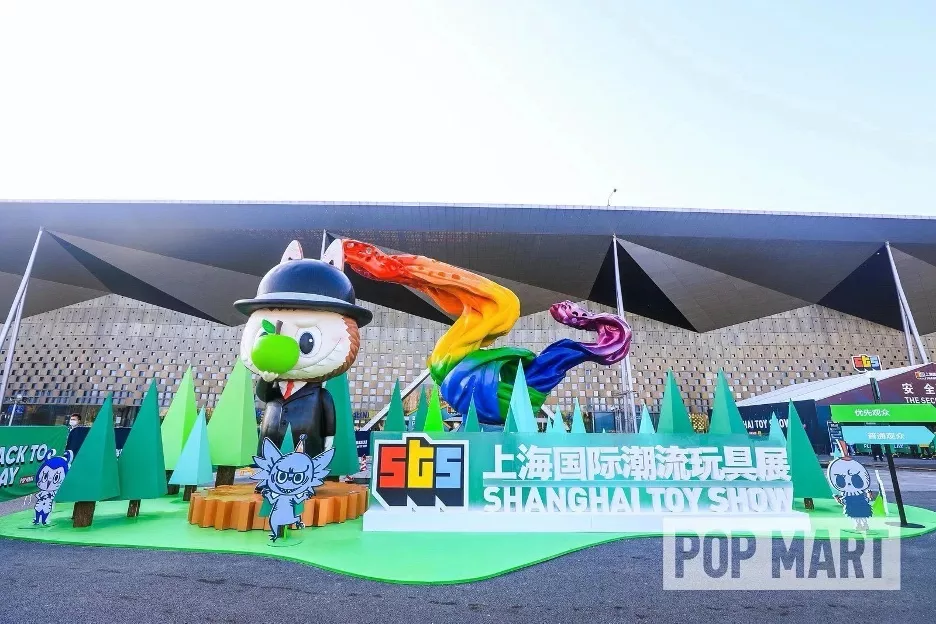 Front Gate of 2020STS
Tickets and free Monster candies at the line ~

2020 STS MAP
The scale of STS is also very grand. More than 300 artists and brands are all present. Nearly 1000 toys with limited edition are available for the first time in the exhibition.



Check out the live scene at 9:00 a.m. in the morning that the hall gate was just opened. Everyone was hell of excited and active after the long wait during the covid-19 this year, and players were finally unlocked. Lines, lines, and lines almost every booth!






~ MUST SEE ~

Kennyswork Booth No.B28


Molly, a big-eyed pouting girl created by Kenny in 2006, is widely familiar to everyone who even isn't a beast.



Molly's image is as changeable as Cosplay, always changing in different costumes. The art toys derived from her as well as the collaborations with her become more and more popular topics these days. Particularly, her limited edition are always eagerly bought by fans and even crazy enough to waiti in line overnight before the release!
I have to show you the flagship release of Kennyswork on the booth this year. this mahogany made Molly x TOFU statue worths ¥32,000 yuan (nearly $4600 usd). The craft and design is absolutely heart beating, but the price is quite a big barrier for us to take her home




POP MARTbooth no. A70 & C20 As the host of STS, POP MART set up 2 booths in the show, A70 and C20. The year of 2020 marks their 10th anniversary, thus they has a surprise giveaways for their members.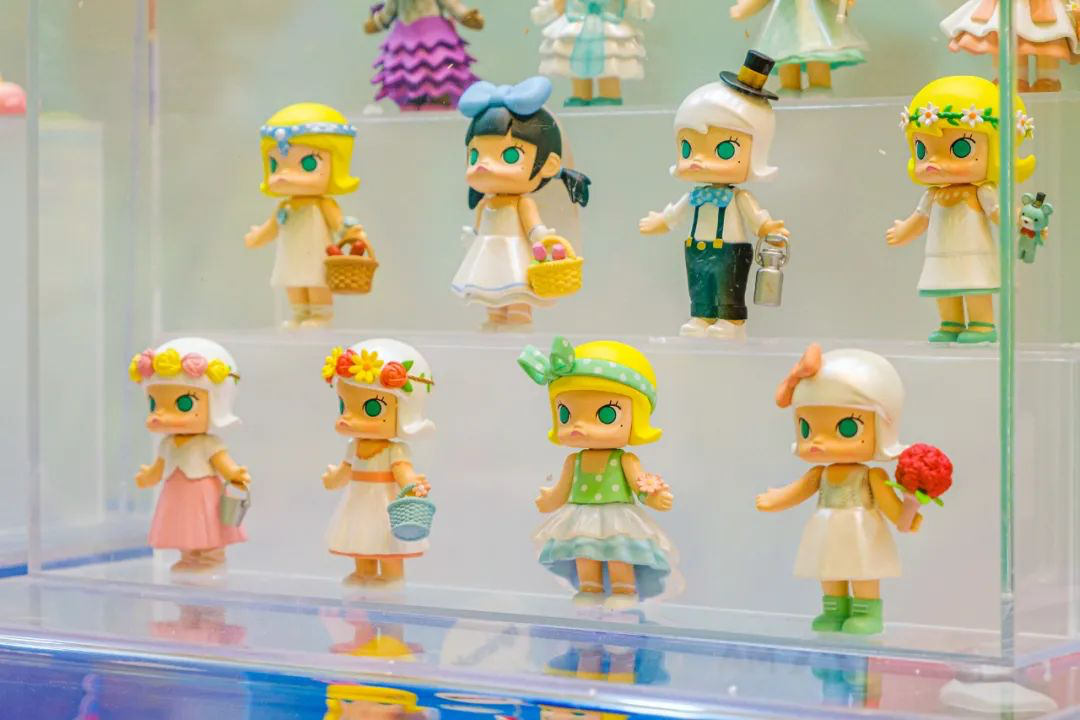 POP MART has collaborated with many famous artists and brands, and the toys they showed always freaked us out and wish to take them all home.
Molly, PUCKY, SATYR RORY, PDC…… wish you all good luck to get your favorite blind boxes.



BANDAI NAMCObooth no. C01


The big surprise at BANDAI's booth was the new groundbreaking collaboration with POPMART, GUNDAM MOLLY G-3 Version!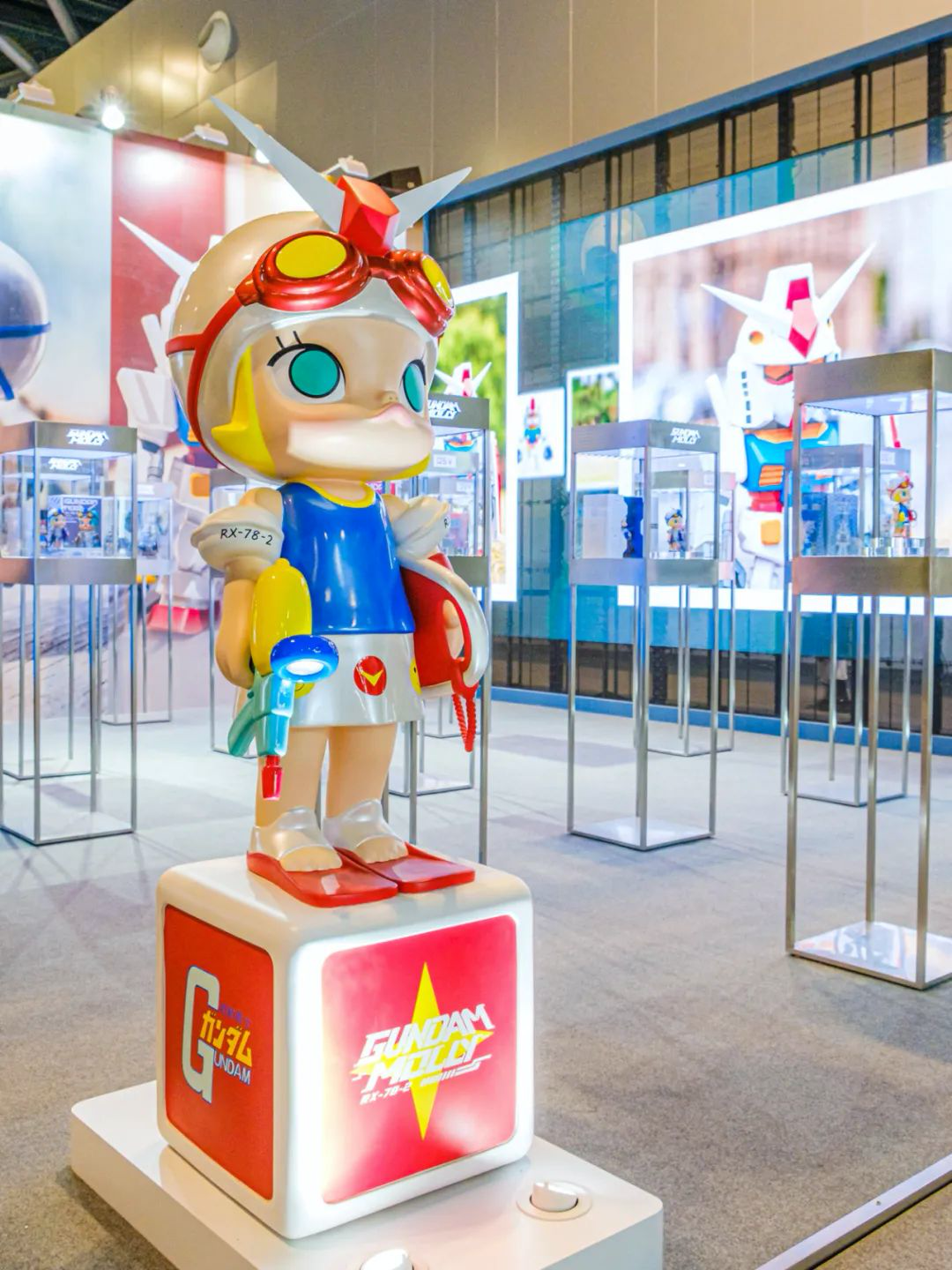 Three collaborations respectively use the image and color matching of three RX-78 Gundam models: Ganso Version, G3 Version, Casval Version.


The popular Ganso Version, model RX-78-2, also known as the Gundam series ancestor. As an enthusiast for both Molly and Gundam, ALL IN!!! GUMDAM MOLLY
复调 Polyphonybooth no A01


The Polyphony from Beijing China at booth A01 brought its new IP licensed toy, Teletubbies.


Lovely Dicie, Lala, Posada and Tintin from the Classic Teletubbies Series brought their classic accessories to meet you. Surprisingly, the TV screen in front of each baby's belly can be functionally lit up just as the acquainted TV show.


In addition to the figures, the pins were also on sale on the site.


Hot Toysbooth no. B31

Hot Toys, founded in 2000, a world famous toy brand, has been devoted to the development of high image and authenticity of movie characters for many years. In particular, Marvel and DC are famous for their masterpieces.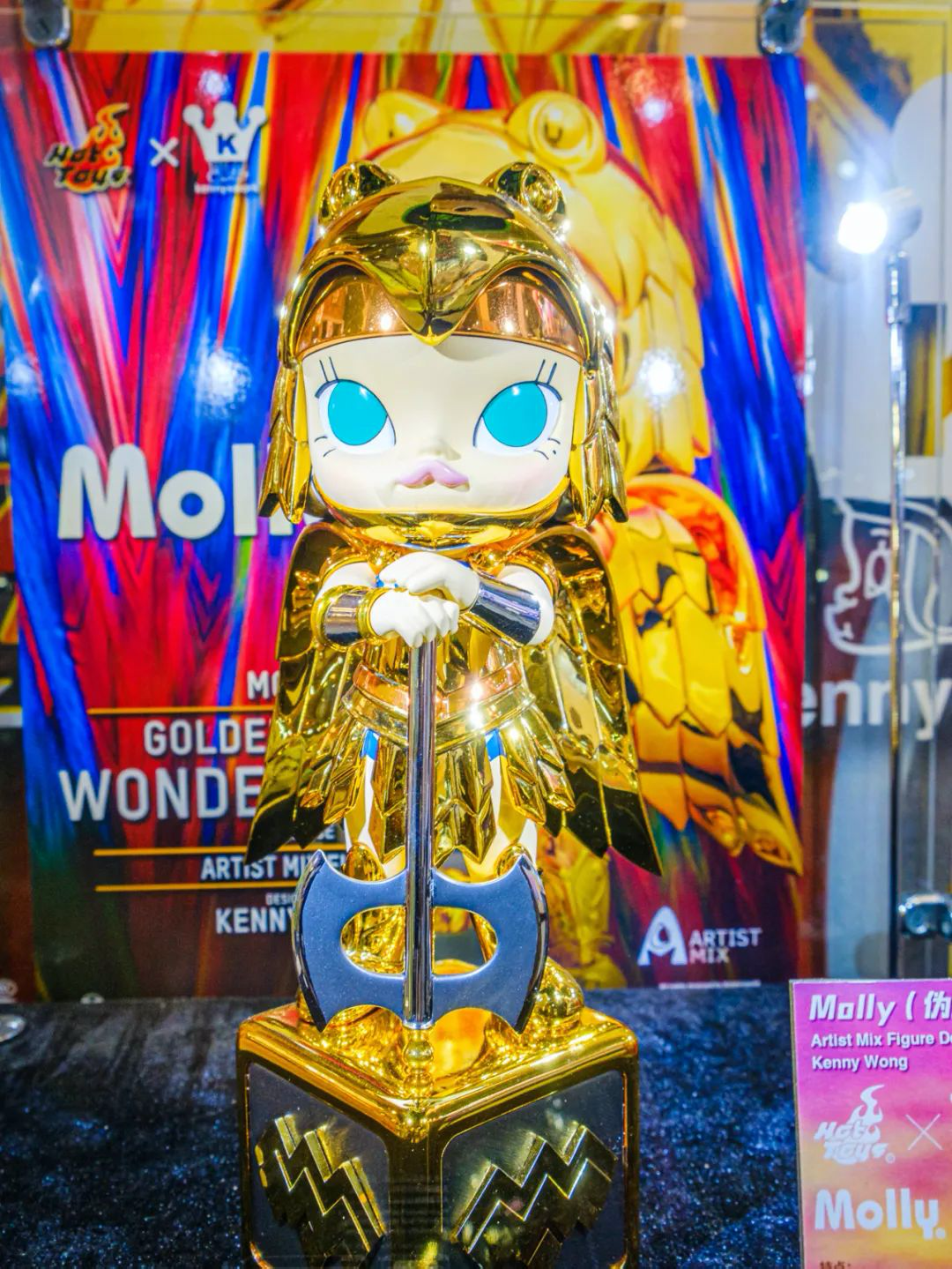 As this year also marks an important milestone in the brand's 20th anniversary, they came here with a large number of new releases. The new CosRider series equipped with passionate rhythm and vehicle for everyone's' superheroes.



Lucky Mixbooth no. B20

Lucky Mix is a trendy toy brand founded in 2018 and has signed artists such as 小麦咖啡 (@maicoffee3210) and @郭斯特.

In addition to the small blind boxes and big figurines of Fox Kori, there were also STS limited Cupid and Lucky Kori.






~ FUN TO DO ~



Stamp Collecting
Every year, stamp collecting is a must in STS. Each audience will get a "stamp collecting manual" upon admission. You could go to the designated area to complete the unlock task accouding to the map guide, and then collect stamps and exchange them for prizes at the gift exchange. And this is the only way to get the 2020STS commemorative coin, as well as the mysterious gifts!


The Forest Hut Workshop

Hey you little DIY expert. Don't forget to show your creativity at the forest hut workshop while shopping for toys. You had a chance to customize your own STS live graffiti Labubu, or screen printing your own T-shirt and put it on as you like right away.


Stage Performances
At the same time, STS also prepared a lot of wonderful performances in the stage area this year. Street dance show, games, graffiti, on-site creation, new releasing, signing, and artist interviews, etc.


Lovely Food Court






~ MORE TO SEE ~