Marvel Agent Venom: Crafting Excellence with 86fashion's Premium OEM Manufacturing Services
In the world of action figures, one name stands out as the epitome of excellence – the Marvel Agent Venom. Welcome to the blog that unravels the craftsmanship behind this spectacular creation, brought to you by 86fashion.
The Masterpiece of Agent Venom: A Marvel Fan's Dream
If you're a Marvel fan, you've probably heard of the line of figures, and their addition, Agent Venom, is nothing short of a masterpiece. This action figure, inspired by the iconic Marvel Comics character, brings the lethal symbiote to life in a way you've never seen before.
Standing at a formidable 6.69 inches tall, this figure boasts premium articulation, allowing you to pose it in any way you desire. What truly sets it apart are the interchangeable parts and accessories that come with it, letting you customize your Agent Venom to your heart's content. This figure is made of high-quality ABS and PVC materials, ensuring both durability and flexibility.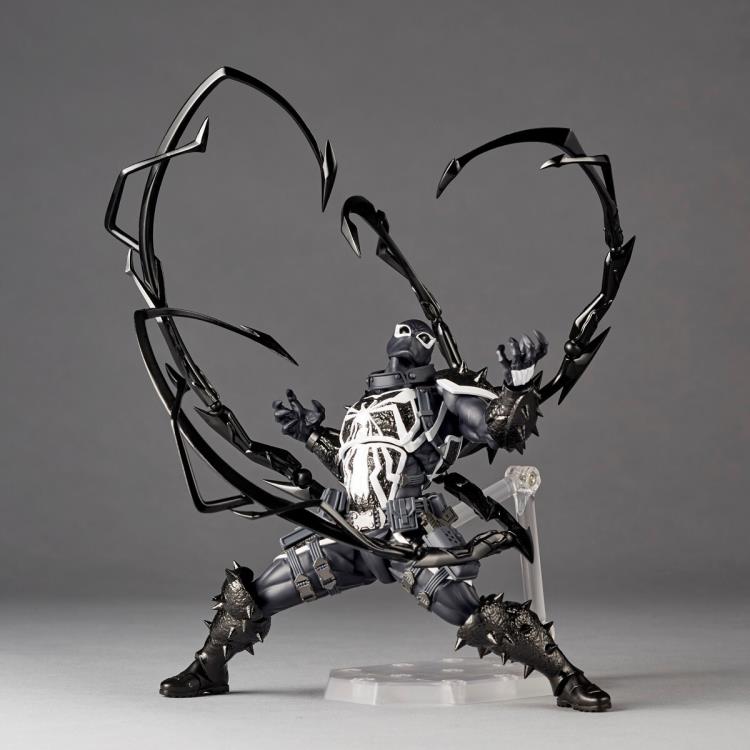 Behind the Scenes: Crafting Marvel's Agent Venom
Crafting the Marvel Agent Venom is a meticulous process that showcases the dedication to perfection. While we didn't design this particular figure, we want to shed light on the intricate craftsmanship that goes into creating such collectibles.
The production process typically involves several key steps:
1. **Mold Making**: It starts with the creation of detailed molds that capture every nuance of Agent Venom's design. These molds serve as the foundation for the figure.
2. **Injection Molding**: ABS and PVC materials are then carefully selected for their durability and ability to hold intricate details. These materials are injected into the molds to create the figure's various parts.
3. **Painting and Detailing**: Skilled artisans hand-paint each figure, paying meticulous attention to detail. This step is crucial in bringing out the character's personality and authenticity.
This level of craftsmanship not only honors the Marvel character but also showcases the expertise of those in the industry.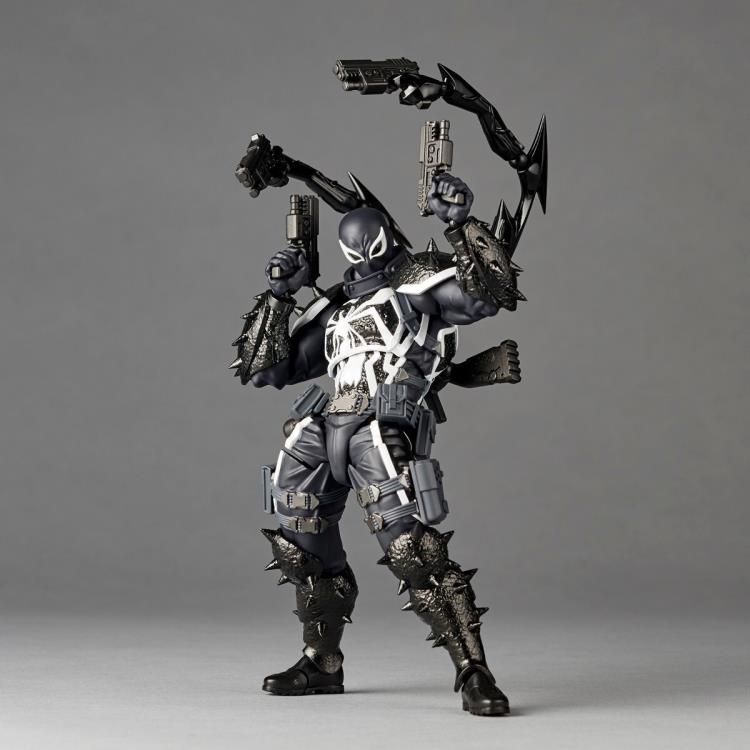 86fashion's OEM Customization Services
At 86Fashion, we take immense pride in our position as frontrunners in delivering exceptional OEM solutions. Whether your needs revolve around tailor-made action figures, collectibles, statues, plushies, vinyl toys, accessories, or any other product, our unmatched expertise and cutting-edge capabilities are at your disposal to transform your vision into reality.
Our OEM services extend across diverse industries and product categories, ensuring a comprehensive solution to meet your unique requirements. We are committed to delivering high-quality, customized products that stand out in the market.
Contact us
today to discuss how we can collaborate and bring your ideas to life!